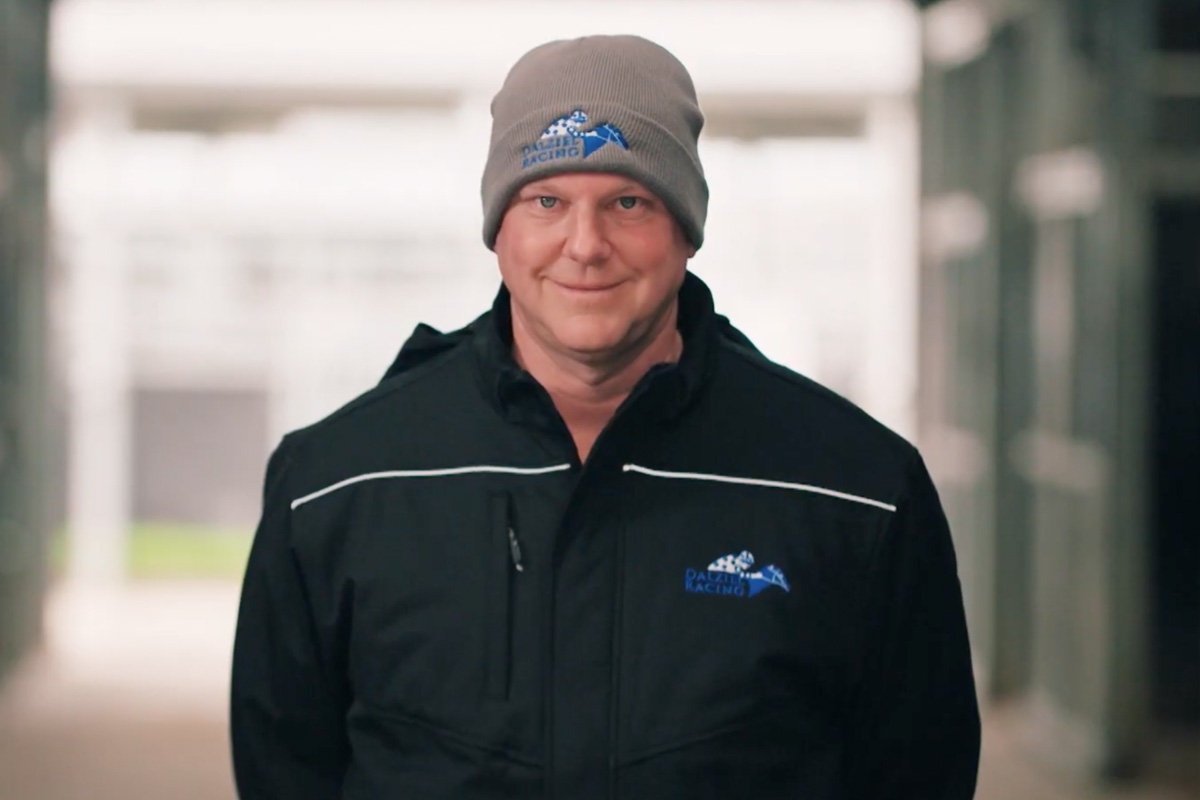 | | |
| --- | --- |
| Name: | Wylie Dalziel |
| Occupation: | Racehorse Syndicator & Bloodstock Investor |
| Location: | Ballarat |
| Organisation: | Dalziel Racing |
| Key Achievements: | Successful horse syndicator, leading the team that has delivered a strike rate in excess of 75% (purchases to winners) and more than $15 million in prize money to our racehorse owners. |
Name:
Wylie Dalziel
Occupation:
Racehorse Syndicator
Location:
Ballarat
Organisation:
Dalziel Racing
Key Achievements:
Successful horse syndicator
Wylie's Story
WHY WYLIE LOVES THE RACING GAME
Wylie Dalziel knows all too well about the racing bug.
Like so many in the racing industry, once you're bitten it's like being sent on a one-way journey that there's no coming back from.
And like so many in this great game, racing wasn't the first choice of fulltime employment for Wylie who lives with his family at Ballarat.
He started his working life as a chef and strangely enough it was that job that led him deeper into the racing industry and eventually he swapped his apron for a full-time job as one of the country's most successful horse syndicators.
Always keen on the horses, Wylie was employed for Chefs on the Run as the company's operations manager in a role that involved providing chefs to pubs and clubs.
He got the support from his bosses to start Chefs on the Run racing syndicate. As part of a radio competition called The Punting Chef, Dalziel would dress in his chef's outfit and meet the winner of the contest at the metropolitan races each Saturday.
It's where he met and explained to the legendary Roy Higgins about his love for horses and racing which led to the former jockey advising him on yearling purchases and later joining forces with Dalziel.
Dalziel believes it is important to absorb all the knowledge he possibly can from industry experts in all facets of the game, including those in breeding and of course trainers, led by Peter Moody and Phillip Stokes.
And the most important people in syndicates are the only owners who Dalziel aims to provide them all with the winning feeling, as well as the social side of racing.
A committed racing enthusiast for more than 20 years, Dalziel worked in many areas of the industry, including a stable hand, a bookmaker's clerk, as well as being a keen racegoer and early morning track work observer, before becoming a syndicator.
He just loves the game – and winning.